All winter I have put out loose feed for blackbirds, robins, tits and finches which regularly visit my garden. But it does gets so very messy!.
So, inspired by a conversation about 'black birds and fatballs with Chiller', an uproariously funny person I follow on Twitter, I dedcided to hang suet feeders from my fruit trees.
So on Sunday, accompanied by the daughters of a friend I spent an afternoon at  a local Garden Centre, checking out the squirrel proof bird feeders.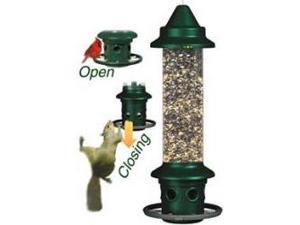 We liked the  the top of the range 'Squirrel Buster'.  Its a robust, weight sensitve pulley mechanism which keeps the squirrels out. 
It looked fun! See the video of the feeder in action here. 
But in the end we bought one of these for the girls. 
And after talking to staff we also bought a bag of National Trust wildbird seed.
Later in the day we decided to make our own and went to Tesco to hunt down some lard!
The bird seed ingredients: Sunflower hearts, flaked wheat, flaked naked oats, kibbled maize, flaked maize, raisins.
Its been specially formulated to appeal to ground feeding species. 
Using disposble plastic cups we made our own moulds and we also turned old water bottles into feeders.
We measured out the feed, then using a funnel we filled the cups three quarters full. 
To avoid too much mess we melted the lard in a pyrex jug in the microwave.
The smell of rendered lard is something we did not enjoy!
We allowed the lard to cool for five minutes and then took it in turns to fill the various cups and bottles of seed..
The girls took their cups home, but the bottles are currently solidifying in the refrigerator. 
This week, I'll cut out several small feeding holes, plus pencil sized holes for use as perches. 
Ta daa. I cut out six feeding holes yesterday everning and pushed in four short twigs for use as perches.
Its now hanging in my plum tree suspended by galvanised garden wire.